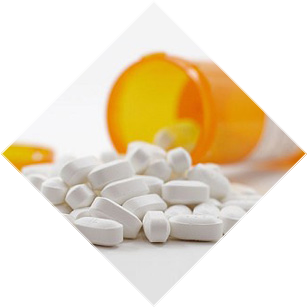 Opes Healthcare Private Limited with its aim to become "Your Resource For Healthcare" has incorporated its operations a decade ago. Within short time, Opes succeeded to set up a world-class workspace made up of intangible and tangible assets. Because of the undivided dedicated efforts of its well educated and experienced technical, marketing and sourcing professionals, Opes today has garnered vast number of customers in North America, Latin America, Europe & CIS and Asia for Formulation Development, In/Out-licensing, Contract Research & Contract Manufacturing of finished pharmaceutical formulations under customer's brand name and Marketing & Distribution under Opes's brand.
From the very beginning Opes is focused on providing supreme quality finished pharmaceutical products and service to its esteemed patrons. To make sure of the same, Opes believes and follows the POKA-YOKE philosophy of Japanese in identification and filtration of its suppliers based in India, China, USA and Europe, who over a period of time have became tangible assets of Opes family.
Opes is,
A research & development based strategic group of companies for pharmaceutical finished dosage forms for Oral Solids,
Oral Liquids, Injectables and Topicals.
A one-stop destination for formulation development, clinical  trials, bio-equivalence studies & contract manufacturing for pharmaceutical products.
Specialized to structure the deals to minimize risk to our buyers, as we understand the dynamics of the markets.
A helping hand in licensing the product with the help of our brilliant R&D partners throughout India, USA & Europe.
Opes supports with:
Strategic Portfolio and Pipeline Selection.

Formulation Development-Contract Research.

Contract Manufacturing, Regulatory & Legal work.

Product Sales and Marketing Analysis.

Global Generic and Branded Networking.

Regulatory and Paragraph-IV Litigation.